this month Svampi picked a brown smoky eye, and you know I'm not a fan of these kind of colors! But I have to do what I have to do, so I went ahead and looked for my brown eyeshadows and I tried to put this look together…but I didn't go out with it to be honest!
I applied a taupe eyeshadow with silver shimmer to it on my lid and I blended the edges out, and then I intensified the outer corner with a milk chocolate brown eyeshadow, blending it upwards and bringing it into the crease. In the inner corner I used vanilla pigment by Mac, perfect to highlight and open up the eyes, and I added a caramel eyeshadow in my crease, around the edges of the dark brown, to create a nice gradient. There's no eyeliner but I would have added it if it was up to me, and there's a deep gold eyeshadow in the inner half of the lower lashline. I completed the look with mascara , and that was it!
it looks washed out in my pics, it was more vivid in real life!


questo mese Svampi ha scelto uno smoky eye marrone, e sapete che non amo particolarmente queste tonalità! Ma ho portato avanti il mio impegno, nonostante i colori non proprio nelle mie corde (scherzo!) , quindi ho cercato i miei ombretti marroni e ho provato a ricreare questo makeup…ma non ci sono uscita a dirvi la verità!
Ho applicato un ombretto color taupe con riflessi argentati sulla palpebra mobile e ho sfumato bene i contorni, e poi ho intensificato l'angolo esterno con un ombretto color cioccolato al latte, sfumandolo verso l'alto e portandolo nella piega dell'occhio. Nell'angolo interno ho usato il pigmento vanilla di Mac, perfetto per illuminare e aprire lo sguardo, e ho aggiunto un ombretto color caramello nella piega, intorno ai bordi dell'ombretto più scuro, per creare una sfumatura omogenea. Non c'è eyeliner ma , se avessi potuto scegliere , lo avrei usato, e c'è un ombretto giallo oro nella metà interna della rima inferiore. Ho completato il look con del mascara, ed è tutto!
dalle foto risulta più chiaro di quanto non fosse veramente!
Products used:
benefit primer stay don't stray
nyx jumbo eye pencil nr 604 in milk
urban decay eyeshadow in faint
urban decay eyeshadow in foxy
kiko metallic shine eyeshadow nr 06
lime crime venus 2 palette in mustard
lime crime venus 2 palette in jam
coastal scents 88 ultra shimmer palette
mac cosmetics loose pigment in vanilla
kiko kajal kohl pencil nr 101
the balm mascara what's your type? In black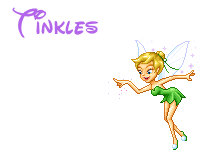 Follow PaciugoPedia2 #1 by Sara T. on Pinterest