this month's makeup is very interesting because it's not difficult to do, you can do it by using only three eyeshadows, but the fun part is you can use any colored eyeliners of your choice to achieve a different look every time !
before showing you my makeup I'll leave you the link to Svampi's blog where you can find all the info to join Paciugopedia and have fun with us!
as I was saying you need just three eyeshadows for these look, a caramel one for the crease, which is the one I used , blending it very well; to give more depth to the crease I added a warm brown eyeshadow with a precision blending brush and I concentrated the color in the lower half of the crease. For the lid and as my browbone highlighter I picked the same eyeshadow, a matte vanilla, and then I drew a thick winged liner with an electric blue liquid liner, and that was it , I hope you like it!


Italian version:
il makeup di questo mese è molto interessante perchè non è difficile da realizzare, potete ottenerlo usando solo tre ombretti, ma la parte divertente è che potete abbinarci un eyeliner del colore che preferite per avere un look diverso ogni volta!
Prima di mostrarvi il mio makeup vi lascio il link al blog di Svampi dove trovate tutte le informazioni per unirvi alla Paciugopedia e divertirvi con noi!
Come vi stavo dicendo per questo look sono sufficienti tre ombretti, uno color caramello per la piega , che è quello che ho usato e che ho ben sfumato; per dare profondità alla piega dell'occhio ho aggiunto un ombretto marrone caldo con un pennello da sfumatura di precisione e ho concentrato il colore nella metà inferiore della piega. Per la palpebra mobile e come illuminante dell'arcata sopraccigliare ho usato lo stesso ombretto, un vaniglia opaco, e poi ho disegnato una linea di eyeliner spessa con un eyeliner liquido blu elettrico, ed è tutto, spero vi piaccia!
Products used:
benefit stay don't stray eye primer
nyx jumbo eye pencil nr 604 in milk
lime crime venus 2 palette mustard
lime crime venus 2 palette jam
urban decay eyeshadow in foxy
urban decay eyeshadow in w.o.s
kiko super color liner nr 107
kiko kajal kohl pencil nr 101
the balm what's your type? mascara in black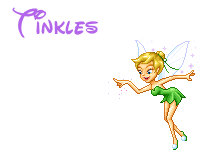 Follow PaciugoPedia2 #1 by Sara T. on Pinterest