this month Svampi chose a look I would describe as festive, it makes me think of new year's eve and christmas because of the gold and blue combo, which is a classic during holiday season; I know it's early to think of christmas, but it's actually just around the corner and I like to plan my makeup in advance!
I applied a rich gold pigment on three quarters of my lid leaving the outer corner bare, where I placed a shimmery dark blue and I brought it up into my crease; to give more definition to the look I applied a shimmery purple in the outer corner and I blended it very well. I completed the look with a winged liner and mascara, and that was it, I hope you like it!

ciao fatine,
Questo mese Svampi ha scelto un look che descriverei come adatto alle feste, mi fa pensare a Capodanno e a Natale per via dell'abbinamento oro e blu, che è un classico durante le festività; so che è presto per pensare al natale, ma a pensarci bene è dietro l'angolo e mi piace pianificare il makeup in anticipo!
Ho applicato un pigmento color oro intenso su tre quarti della palpebra mobile lasciando libero l'angolo esterno, dove ho applicato un ombretto luminoso blu scuro, che ho portato anche nella piega dell'occhio; per dare maggiore definizione ho aggiunto un ombretto luminoso nell'angolo esterno e l'ho sfumato molto bene. Ho completato il look con una riga di eyeliner e del mascara ed è tutto , spero vi piaccia!
Products used:
nyx eye shadow primer white
mac cosmetics paint pot in chilled on ice
sugarpill loose pigment in goldilux
wycon 3 shades ring nr 04
fyrinnae loose pigment in blue whale
kiko colour sphere eyeshadow nr 25
cinecittà mono baked eyeshadow nr 75
urban decay pressed pigment in jilted
urban decay pressed pigment in urban
kiko pigment loose eyeshadow nr 18
urban decay 24/7 waterproof liquid liner in perversion
kiko smoky eye pencil nr 02 purple
the balm mascara what's your type? In black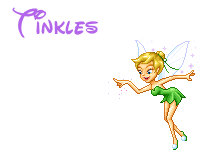 Follow PaciugoPedia2 #1 by Sara T. on Pinterest