this month Svampi chose a classy and basic makeup look that can be worn in any occasions in my opinion, and it's beginners friendly, everybody can give it a try! If you haven't joined us yet you should, here's the link with all the info you need!
I first used a white sticky base all over my lid to make colors pop, when I use neutral shades a white base does make the difference and it makes any colors look really vibrant; I applied a skin tone eyeshadow all over my lid, and I added a tiny bit of a hazelnut eyeshadow in the crease to give more dimension to my eyes. I went in with a charcoal grey in the outer corner, I patted it on and I blended it with circular motions, bringing it up in the outer corner of the crease as well. I built the color a bit at a time, I didn't want to overdo as it's quite soft in the original makeup by Linda Hallberg, and it's easy to add when needed but we know it's not that easy to defuse a color when you apply too much of it, especially when it's a dark color like this one.I intensified it with a bit of matte black, and basically I was done. I applied false lashes and I was good to go, I hope you like it!
Questo mese Svampi ha scelto un trucco elegante e semplice che si può indossare in ogni occasione secondo me, ed è anche adatto alle principianti,che possono provare a riprodurlo! Se ancora non vi siete unite a noi dovreste farlo, qui c'è il linkcon tutte le informazioni che vi servono! Ho applicato un ombretto color carne su tutta la palpebra , e ho aggiunto un pizzico di ombretto color nocciola nella piega dell'occhio, per definirla leggermente. Ho poi usato un ombretto grigio antracite nell'angolo esterno dell'occhio, picchiettandolo e sfumandolo con movimenti circolari, portandolo anche nell'angolo esterno della piega . ho intensificato il colore poco alla volta, non volevo strafare perché risulta piuttosto delicato nel trucco originale di Linda Hallberg, ed è facile aggiungere dell'ombretto quando serve, ma sappiamo che non è altrettanto facile eliminarlo nel caso ne aggiungiamo troppo, specialmente quando si tratta di un colore scuro come questo. L'ho intensificato un po' con del nero, e praticamente il trucco era completo. Ho applicato le ciglia finte come tocco finale, spero vi piaccia!
Products used:
benefit stay don't stray! Eye primer
kiko long lasting stick eyeshadow nr 28
world of beauty loose pigment in coast
cinecittà mono eyeshadow nr 52
urban decay eyeshadow naked 2
kiko infinity eyeshadow nr 285
kiko infinity eyeshadow nr 286
kiko infinity eyeshadow nr 291
kiko infinity eyeshadow nr 294
the balm meet matt(e) palette Matt Johnson
the balm meet matt(e) palette Matt Rosen
fyrinnae loose pigment in Zelda's revenge
kiko divine reflections volume mascara nr 02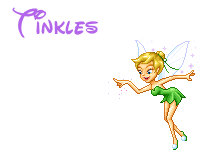 Follow PaciugoPedia2 #1 by Sara T. on Pinterest